Video Remote Interpreting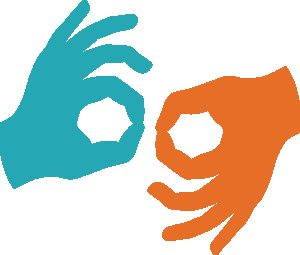 This service is provided the same as having a Sign Language Interpreter at your location. However, instead of them being there physically, we use the Internet to connect our Interpreter to a monitor or television at your location and they interpret remotely. Special equipment is no longer needed to use this service, provided you have access to a web enabled device with a microphone and video camera.
Video Remote Interpreting (VRI) Solutions
Arizona Freelance Interpreting Services offers many different ASL related services. Among them is a powerful remote interpreting solution which allows the interpreter and the deaf person to be in 2 or more different physical locations. This service is commonly known as VRI and stands for Video Remote Interpreting. This solution is a great way to get instant service in otherwise challenging circumstances.
VRI is just like having a sign language interpreter in the room with you. The interpreter will be able to see and hear the conversation going on, so they can interpret and voice in real time.
Hospitals, schools and individuals can all take advantage of this new and innovative language service. Whether you are at home, school, work or even in a hospital bed as long as you have access to a device with an Internet connection and web cam/microphone you are ready to receive a great service from our freelance interpreters. One of the big differences between our agency's VRI services and other companies is the fact that we always provide ASL interpreters that are fully certified and licensed in the state of Arizona. Choosing a national brand may actually incur a lower level of service than using the locally owned and operated AZFLIS VRI solution.
Benefits
The benefits this service offers are almost too many to list. The main advantage of this service is that it does not require physical presence of the interpreter. No waiting for a certified interpreter to drive to your location. No need to pay extra service fees for travel and most importantly this service can be provided literally anywhere.
Using VRI, you will be able to provide your clients a valuable and flexible service like no other while still abiding by all State and Federal regulations including the ADA, and HIPAA regulations for your business.
How Can I Request VRI Service From AZFLIS?
There is no special request needed. This service can be requested by phone or from our website just as you would request any other language service from Arizona Freelance Interpreting Services. If requesting online, please just leave a note in the extra info field to let us know you would like this to be performed remotely.
Request VRI Services Online:  Click Here To Make An Online Request
Request Services Via Phone: (480)-595-9515
New Customers: Please Contact Us here.
Requirements
Access to standard video conferencing software.

Microphone/Web Cam/Speakers

High Speed Internet Connection