ASL Interpreting Introduction
We are so excited that you'd like to pursue a career in the Interpreting Field! Becoming a nationally certified ASL interpreter is a lifelong career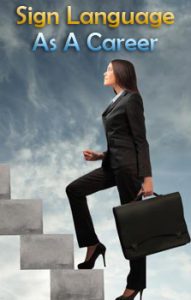 opportunity that offers more flexibility than many other industries. Once you hold a certification, you can find work almost anywhere in the country. However, much of the information we are sharing here is specific to Arizona, as that is where our agency is located. It is not easy to become an ASL interpreter and it can take up to 8 years to become fully certified and able to work in the community.
American Sign Language interpreters generally operate as sole proprietors or create a LLC to operate under. The later, is usually preferred for a variety of reasons. Mainly because it separates personal assets from the business name that is being used. In case you ever run into legal issues, this protects your personal assets. When you become an ASL interpreter, there are many different ways to enter the workforce; some decide to work for video services, some will get hired full time as an employee, but most American Sign Language interpreters find an agency to work under. There are a few benefits to this, you do not have to perform billing and collections duties and you will also not need to market your services, the agency will send work to you directly.
Getting Started With ASL
There are a lot of great resources to check out if you are starting from scratch. One of the main requirements to sign on with an agency, is to be RID Certified or working towards a certification. To obtain this certification, you must take a written and a performance test. You must also hold a BA degree or have equal qualifying experience and education.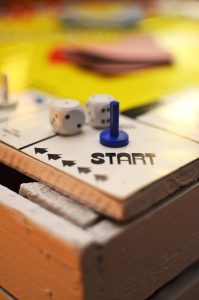 Some states also require a license to do business. Typically, the Deaf and Hard of Hearing commission in that state will issue and maintain the license information. We hope you find these resources helpful and we hope you will keep our information handy should you pursue a career as an ASL interpreter! The following pages are resources that we hope will help you develop from the ground up.
There are plenty of free resources online and at the library on the topic of American Sign Language, but we have only added the ones most frequently referenced by professionals in the field. If you know of other information that you think would be helpful, please contact us and we would be glad to consider adding it for other future ASL interpreters to use here.
ASL Interpreter Resources
This book has been highly revered in the interpreting world for over 20 years and many still call it their "Go To Guide" for learning about anything to do with becoming an ASL Interpreter. So You Want To Be An Interpreter? Check out this great book!
Valley Center for the Deaf offers classes – http://www.vcdaz.org/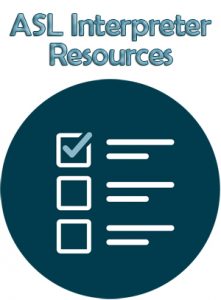 Phoenix College – Interpreter Preparation Program – https://www.phoenixcollege.edu/programs/american-sign-language/interpreter-preparation-ccl
RID Certification Process –  https://www.rid.org/rid-certification-overview/available-certification/
RID Code of Professional conduct – Once Certified – https://www.rid.org/ethics/code-of-professional-conduct/
ACDHH License Issuer – http://www.acdhh.org/interpreter-services/faq
Sign Language Interpreters – An Introduction: Download Here
Gallaudet University Info To Become ASL Interpreter – http://www3.gallaudet.edu/clerc-center/info-to-go/interpreting.html
We hope the information that we have shared here proves to be useful in your journey to become an ASL interpreter and we wish you much success in all of your future endeavors!
– AZFLIS Team