ASL Services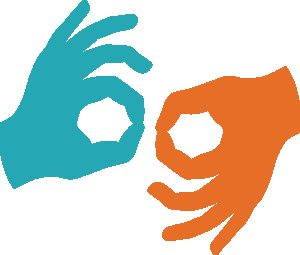 American Sign Language is our core service. We offer ASL interpretation services for Educational, Business, Theatrical, Legal and Medical settings. We pride ourselves on providing the best customer service and the best quality in American Sign Language Interpreting Services at a very reasonable rate.
Our Interpreters are all Nationally Certified and Arizona State Licensed Sign Language Interpreters. We take care of our clients and make sure that your liabilities under the Americans with Disability Act (ADA) Law are covered.
You can rest assured AZFLIS will provide services you will be satisfied with.